Activate your immune system - your lymphatic system!

Did you know that you have more lymph than blood and more lymphatic vessels than blood vessels?

Learn how simple, easy, and fun bouncing activates lymph flow to support weight loss and heal your body!
---
Needak® Soft-Bounce Rebounders
In 1976, Dr. C. Samuel West, was the first person in the world to ever teach that bouncing up and down activates lymphatics. He coined the phrase, Don't just exercise, Lymphasize!"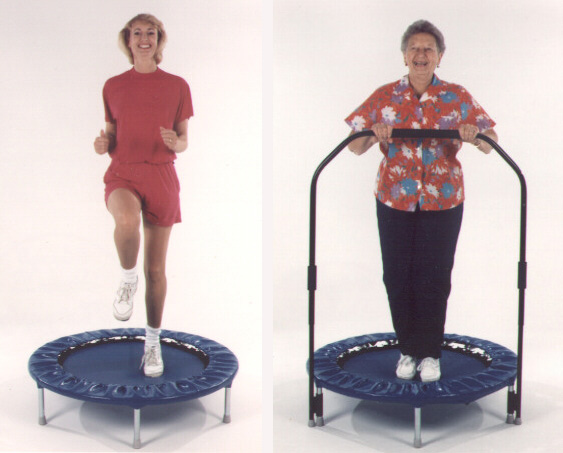 We will match any honest offer.
1/2 Folding Needak in Black for $369.00 plus $27 shipping

Needak® Platinum Edition Soft-Bounce Rebounders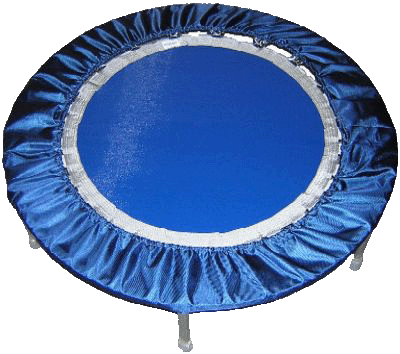 For many years the jump surface of Needak® rebounders was made of blue permatron and accessorized with blue vinyl spring covers and carry bags. The boom of the fitness industry in the late 1990's forced a shift in the color scheme to black fabrics which matched the exercise equipment found in Gyms and Health Clubs.

Needak rebounders are now available in blue again. The Platinum Edition rebounder incorporates all of our current features and several others that people have asked for.

Blue color - For those who prefer blue to standard black.

Contrasting edge banding - To aid in centering on the rebounder, Needak utilizes a space between the jump mat and spring cover. This visual cue tells you when you are near the edge of the jump mat. A platinum band makes this more obvious when doing vigorous exercise.

Improved jump mat - all of the Needak rebounders use a new mat cleat and newly upgraded sewing pattern to produce a very high quality jump mat.
The Platinum Edition rebounder is available below: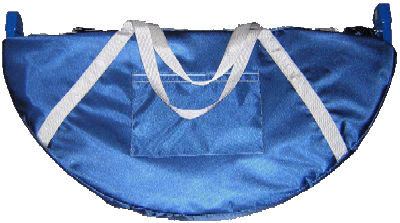 What comes FREE with my Needak®?
In addition to the finest rebounder made in America, you will receive:

A FREE carrying bag (Folding rebounders only)
A FREE copy of the book, "Jumping for Health" by Dr Morton Walker
A FREE copy of the "Immune System" DVD video by Albert Carter. He demonstrates the Needak and explains the immune system.)
Platinum Edition (Blue) 1/2 Folding Needak for $369.00 plus $27 shipping - Order Yours NOW
Add Optional Stabilizer Bar for only $85 plus $7 shipping below.
Please contact us about other options: Non-folding units (you only save $34.00)
Classic Spring units (add $35), can easily handle those over 300 lbs. Also known as the hard bounce spring.
This website is owned and operated by an Authorized Retailer of Needak® rebounders. Needak® Manufacturing shares no ownership interest in this website and has no responsibility or control over content, opinions, or healthcare advice presented or any financial or personal data collected through this website. Needak® is a registered Trademark of Needak® Manufacturing, LLC O'Neill, NE USA.
---

Use of this site is governed by our Terms of Service. We do not provide medical advice, diagnosis, or treatment. The material on this website is provided for educational purposes only. *See additional information.
Copyright © Clarity University 1981-2012 - All Rights Reserved