Activate your immune system - your lymphatic system!

Did you know that you have more lymph than blood and more lymphatic vessels than blood vessels?

Learn how simple, easy, and fun bouncing activates lymph flow to support weight loss and heal your body!
---
ReboundAIR Rebounders
"The most efficient, effective form of exercise yet devised by man." -Al Carter

Albert Earl Carter was a 'King' of rebounding and he first coined the phrase 'Rebound Exercise' as he wrote a book called 'The Miracles of Rebound Exercise' in 1979. Dr C Samuel West was his secret former mentor from the mid 70s.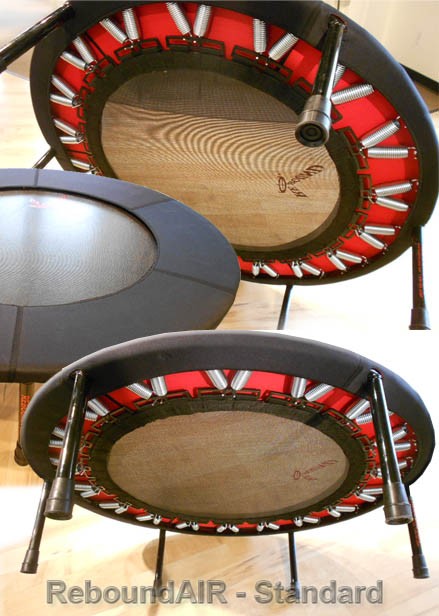 New! The Standard Non-Folding ReboundAIR now features a FREE Reversable Red / Black Neoprene Cover - for $279.95 - Was $350
This item is out of stock.

1/2 Folding ReboundAIR in Black or Red for $365.00
Order Yours NOW!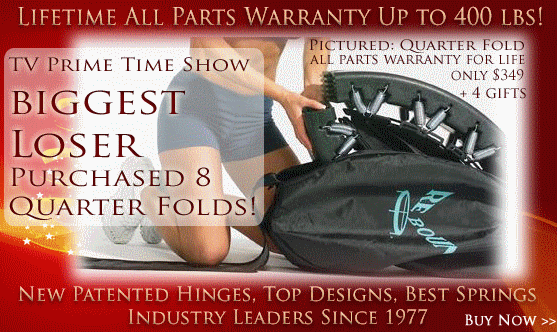 ---
New 1/2 Fold ReboundAIR with Sports Car Red or Black Neoprene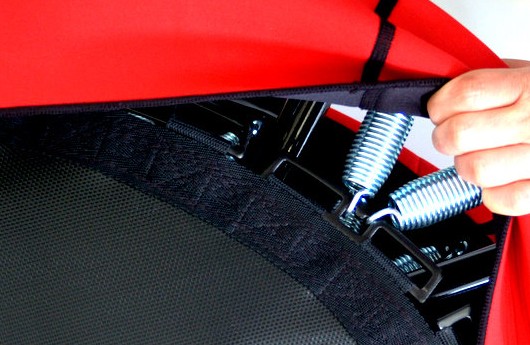 Free upgrade of Neoprene Cover!

Non-reversible for the 1/2 folding frame. The red color adds a safety feature as the edge of the mat is more visable.

All ReboundAIR models include new upgraded designs for hinges, springs, sewing pattern, and connectors.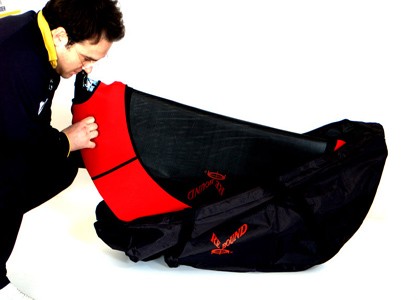 What is FREE with my ReboundAIR?
In addition to the highest quality of materials and workmanship, you will receive:

A FREE carrying bag (folding rebounders only)
A FREE "Keep on Rebounding" DVD
A FREE Al Carters World Lecture - Audio CD
1/2 Folding Red ReboundAIR - $365.00 - Order Yours NOW!
---
NEW 1/4 Folding Design!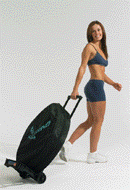 1/4 Folding Ultimate Rebound Experience™ - $429.00
Order Yours NOW, while it's still in stock!

This unit comes with the carry case, CD, DVD, AND DOLLY!

Since the frame is thick enough to walk on without falling through the springs, no spring cover needed with this design. The spring covers are usually the first to wear out, yet this one is designed to never ever wear out!
SPECIAL OFFER! FREE shipping to United States on ReboundAIR rebounders! (Add $50 to Canada)
Plus, add stabilizer bar for only $79 more (which includes shipping to United States)! (Was $99 + shipping)

BUY NOW!


---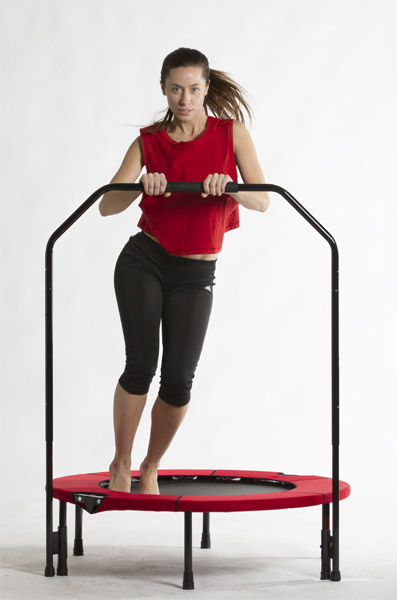 Stabilizing Bar for the Quarter Fold, Half Fold or Standard ReboundAIR
This bar fits all 3 models.

Only $79 (includes shipping) - (Was $99 + $13 shipping) - Order Yours NOW!
The logo, images, and trademark name of ReboundAIR are copyrighted by ReboundAIR and are used with permission.
---

Use of this site is governed by our Terms of Service. We do not provide medical advice, diagnosis, or treatment. The material on this website is provided for educational purposes only. *See additional information.
Copyright © Clarity University 1981-2015 - All Rights Reserved